J. Joksimović: Strongest political message of the EC to Serbia
06. February 2018. | Belgrade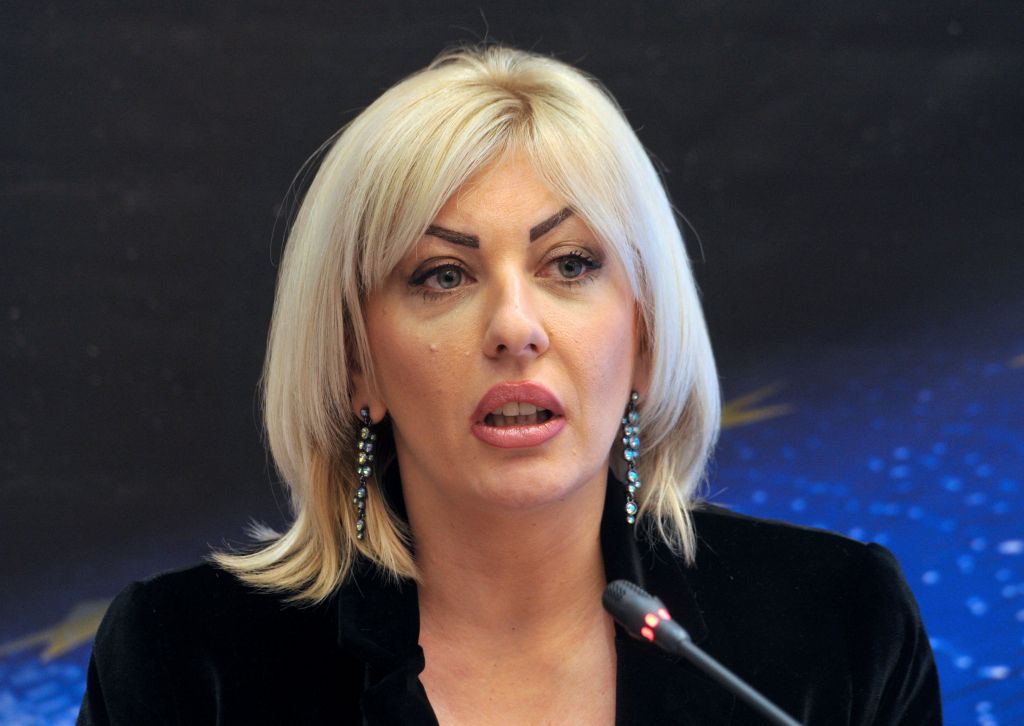 Minister of European Integration Jadranka Joksimović stated today that the adopted EU strategy for the Western Balkans was one of the strongest messages that the European Commission addressed to Serbia since the outset of the European integration process.

She said that the strategy was generated as an elaboration and a follow-up to the vision of EC President Jean-Claude Juncker, who mentioned 2025 as the approximate year in his response to the questions of Serbian President Aleksandar Vučić regarding the time perspective of our country's accession.

In the EU Info Centre, Joksimović said to the press that it was important that the year 2025 was retained for Serbia and Montenegro. The Minister deemed that the EC had thus adopted the criterion of recognizing individual merits and progress in the European integration process of each candidate country.

"We are satisfied because we have been recognised as the most serious candidate for membership at the moment, it is also good that all other states have a positive perspective", she said. She added that this document expressed a political will and agreement of the EU that the enlargement policy should have its credibility and continuity.

According to her, the strategy did not impose any new conditions, but the EU has thereby rather instituted "a sort of its own regenerative agenda and strategy".

Joksimović stated that the Government of Serbia has even previously assumed the position for realising progress in the reforms which are indicated in today's strategy as well, one of the most significant ones being the reform of the rule of law. "The rule of law and chapter 23 are definitely among the most important ones, which is indicated by the fact that it is opened among the first and closed among the last ones, due to the reforms implied thereby".

Speaking about the legally binding agreement between Belgrade and Pristina, which was also mentioned today as essential for the progress of Serbia's European integration, Joksimović said that this was not a novelty because it had been envisaged by the EU's negotiating framework for Serbia. "Its content must result from the dialogue between Belgrade and Pristina. There is no need to insert in advance implications on whether it will mean recognition or not, because Serbia maintains a clear position of not recognizing Kosovo's independence, but instead we should seek a sustainable manner for normalising our relations".

When asked if the media situation would be improved through the reform of the rule of law, Joksimović said that the government was already working on it by preparing a media strategy that would resolve the issues that journalists face while performing their job.
(source: Tanjug)