Serbia – an economically stable state on its path to the EU
31. January 2018. | Belgrade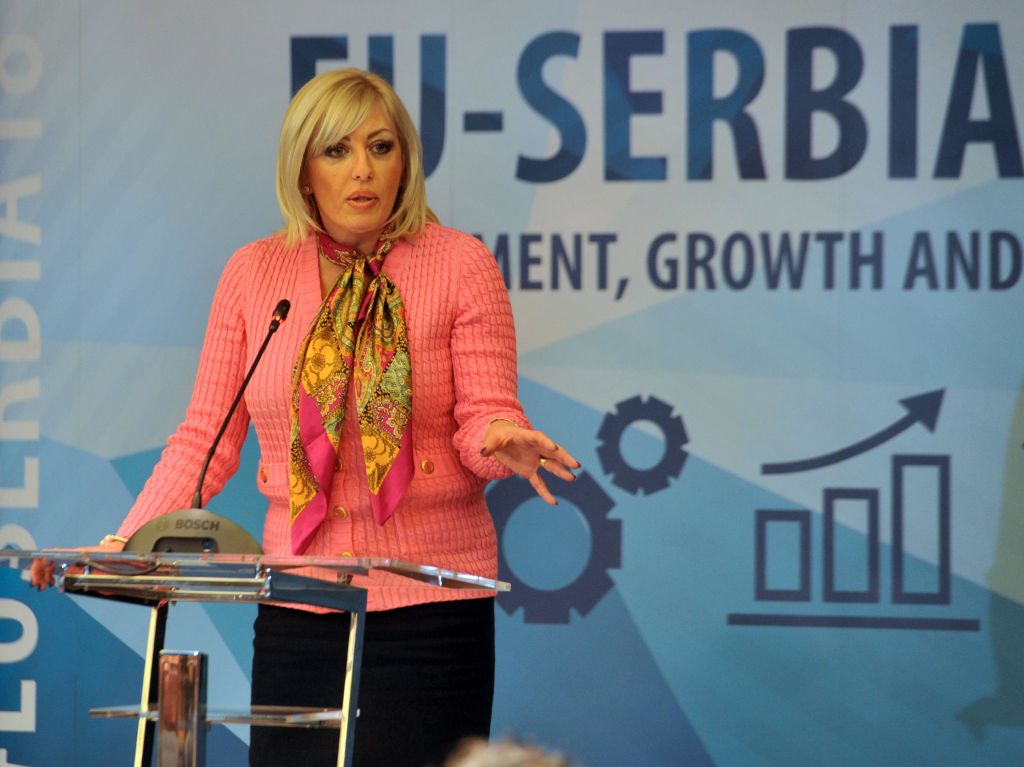 According to all economic analyses presented by domestic and foreign institutions, Serbia is an economically stable country on the road of EU accession, it was jointly assessed by the participants of today's conference "EU - Serbia 2018: Investments, growth and employment".
European officials participating in the conference unanimously evaluated that measures of fiscal consolidation and attracting foreign investments contributed to a significant increase in the number of employees and an improvement of Serbia's international reputation.
Speaking about the economic results of the Government, regional cooperation and networking, European Parliament President Antonio Tajani stated that it is possible that Serbia and Montenegro will become members of the EU before 2025.
The international guests highlighted that it was vital to continue with all initiated reforms, invest in the development of small and medium-sized enterprises, and further work on attracting foreign direct investments - in particular in the innovation-based economy sector.
Minister of European Integration Jadranka Joksimović reminded at the conference that most of the grants derived from the European Union and its Member States, through pre-accession funds and regional funds, such as the investment framework for the Western Balkans.
She illustrated that European integration was established on the following pillars - work, development, regional development, reforms, and a regenerative agenda that will restore what has not been maintained in Serbia for a very long time.
"The EU is a peace project and it is actually in times of peace that one is capable of developing and achieving progress. Therefore, regional integration, transport network, energy network, environmental protection, all of these significant regional projects should create a better atmosphere and prevent conflicts," stated Joksimović.
As reported, the first set of agreements signed today, valued at more than EUR 200 million, relates to EU loans and grants intended for the reconstruction of the railway line Niš-Dimitrovgrad, which is a segment of Corridor 10.
The second agreement concerns a grant worth EUR 18 million, relating to support for a regional housing programme that provided a total of EUR 105 million for the construction of nearly 6,300 housing units for refugees and displaced persons from the former Yugoslavia.
(Source: Tanjug)