The Élysée Treaty can be a model for the region
26. January 2018. | Belgrade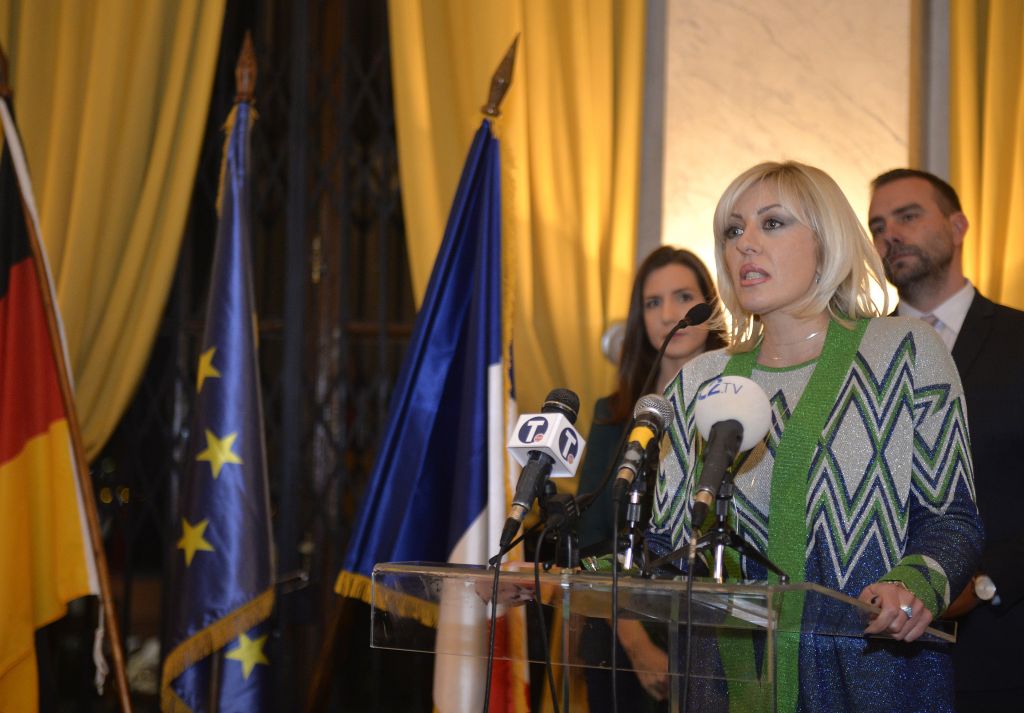 France and Germany mark the 55th anniversary of their official reconciliation this week, and the Élysée Treaty can serve as a model for countries in the region, it was conveyed tonight at the reception at the Embassy of France in Belgrade on the occasion of this significant jubilee.

French Ambassador Frédéric Mondoloni said that the history of reconciliation between the two nations is being celebrated. He recalled that, in order to build peace, Germany and France then focused on the opening the Youth Office and added that he is proud to see that such an example could be a model in Serbia.

German Ambassador Axel Dittmann recalled that the Élysée Treaty was significant and decisive for the success of the EU, and that Germany and France, together with their partners, are often referred to as the "driving force" which, as he said, is proven on a daily basis by joint projects. "We believe that the Élysée Treaty can send a signal to the Western Balkans region. On one hand, this is a signal for cooperation through the implementation of concrete projects, but it also concerns the reconciliation of the two nations," Ambassador Dittmann said.

He pointed out that the German−French Youth Office, which enabled around eight million young people to meet, could serve as a model for the Regional Youth Cooperation Office (RYCO), which has been established through the Berlin Process. "Serbia plays a very important role in the Berlin Process, and I want to express my gratitude for that support," Ambassador Dittmann has said.

Minister of European Integration Jadranka Joksimović also spoke at the reception, emphasising that Serbia today demonstrates its leadership in recognizing the importance of regional cooperation, peace and stability. "We have truly demonstrated this innumerable times. The time has come for us to cooperate with each other, because that is in the interest of our citizens, and not just an obligation arising from the European path. The symbolism of today's date is quite understandable and clear," Joksimović said.

She expressed her belief that the region will show that it is not only a source of potential instability, noting that some countries in the EU still have such a view. She stated that the region has a lot of potential and that it can contribute to an even better and more successful European Union.

"When we talk about the European integration, we must never forget its greatest value, and that is the idea of a united and peace-preserving Europe," the Minister said.

The Élysée Treaty was signed in 1963 by German Chancellor Konrad Adenauer and French President Charles de Gaulle. This common act was an important basis for the German−French friendship, and is considered to be a milestone in the relations between the two countries on the road to reconciliation and a common European future.
(Source: Tanjug)