J. Joksimović and Vladimir Gasparič: Slovenia steadily supports Serbia in the EU integration process
23. January 2018. | Belgrade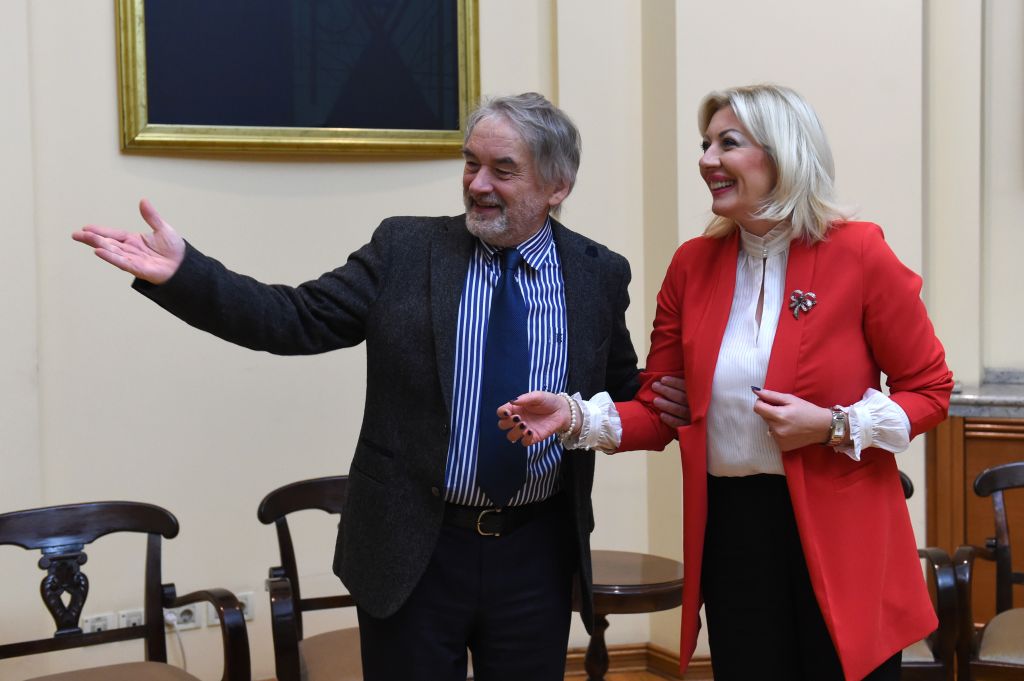 Minister of European Integration Jadranka Joksimović and Slovenian Ambassador Vladimir Gasparič discussed bilateral relations between the two countries, Serbia's European integration process, the upcoming joint session of the two Governments, situation in the European Union, as well as relations in the region.
The Minister thanked for the support that Slovenia has been providing to Serbia in the accession process and the technical support that the Slovenian experts have been providing for many years in the negotiation process.
Jadranka Joksimović informed Gasparič about Serbia's activities in the continuation of the European integration process. She expected that during the Bulgarian EU presidency and through opening of new chapters, the activities our country is implementing on its European path would be noted and valorised.
The two officials also talked about the upcoming joint session of the governments of Serbia and Slovenia, which will be held at the beginning of February in Ljubljana, as well as the topics that will be on the agenda.
Minister Joksimović underlined that it is of exceptional importance for us to continue and intensify coordination between Serbia and Slovenia within the European macro-regional strategies - notably the Danube Strategy. In this sense, she announced the joint initiative of the Ministry of European Integration and the Ministry of Construction, Transport and Infrastructure regarding better and deeper coordination of the Danube Strategy with the Slovenian side.
Joksimović and Gasparič agreed that regional cooperation was a precondition for development and progress. They also stressed that the regional stability reflected on the European stability.
Ambassador Gasparič also informed Jadranka Joksimović about the current state of implementation of the arbitration judgment on border dispute between Slovenia and Croatia that Ljubljana was not satisfied with.
Joksimović emphasised that our principled position was to respect the decisions of the relevant international authorities.
Ambassador Vladimir Gasparič estimated that the reforms implemented in Serbia were fruitful. He confirmed that Slovenia would continue to support the process of European integration of Serbia, which was recognised as a reliable and active partner of the EU. Gasparič recalled that Slovenia supported the EU enlargement. According to him, such positons confirmed that the region was one of the priorities of Slovenia's foreign policy.
Source: Tanjug