J. Joksimović: European integration is supported by 52% of citizens
22. January 2018. | Belgrade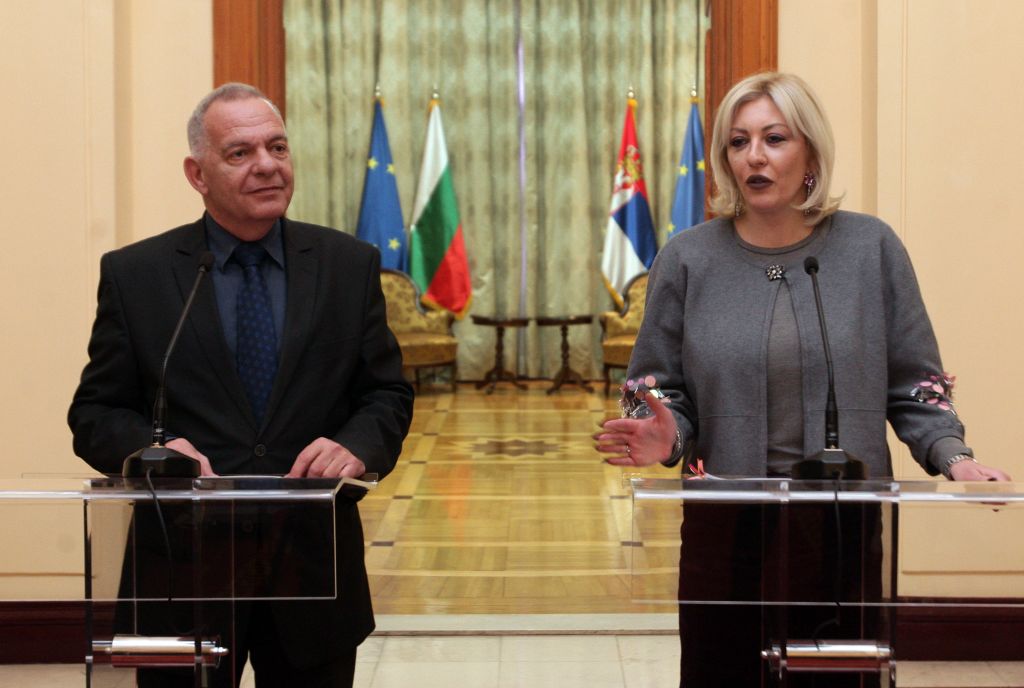 The European integration process is supported by 52 percent of Serbian citizens, and the EU is recognised as the largest donor of our country, stated Minister of European Integration Jadranka Joksimović today.
According to her, this data is the result of the latest public opinion poll conducted by the Ministry of European Integration and it is of particular importance that, after a long time, the citizens' support for European integration has exceeded 50 percent.
"As a ministry, we conduct public opinion polls every six months; in the past year the results were 47 and 49 percent, and now they show 52 percent. After a long time, we have passed the 50 percent threshold and I am very pleased in that regard," Joksimović said after signing a Donation Agreement with Bulgarian Ambassador to Serbia Radko Vlaykov. She estimated that the policy of regional development, sustainable development, preparations for the use of funds, and cross-border cooperation have also contributed to high citizens' support for the European integration process and the path to EU membership.

"65 percent of citizens support the reform process separately from the negotiations with the EU. They are in the most positive manner requesting a more modern and efficient state, which is easier and faster to achieve with European integration as the best reform mechanism," stated Joksimović.
She underlined that the results of the public opinion poll also show that citizens have recognised the EU as the largest donor of Serbia for the second consecutive time and that the majority of grants and development assistance is coming from the EU.
"This is important to highlight because on this basis one is able to make personal and political decisions and one can recognise whether the European path is the best medium and long-term solution in the political, economic and security aspect of Serbia's development," said Joksimović.
Source: Tanjug