Fifth meeting of Joint Monitoring Committee of Interreg−IPA Cross-border Cooperation Programme Bulgaria−Serbia 2014−2020
18. January 2018. | Sofia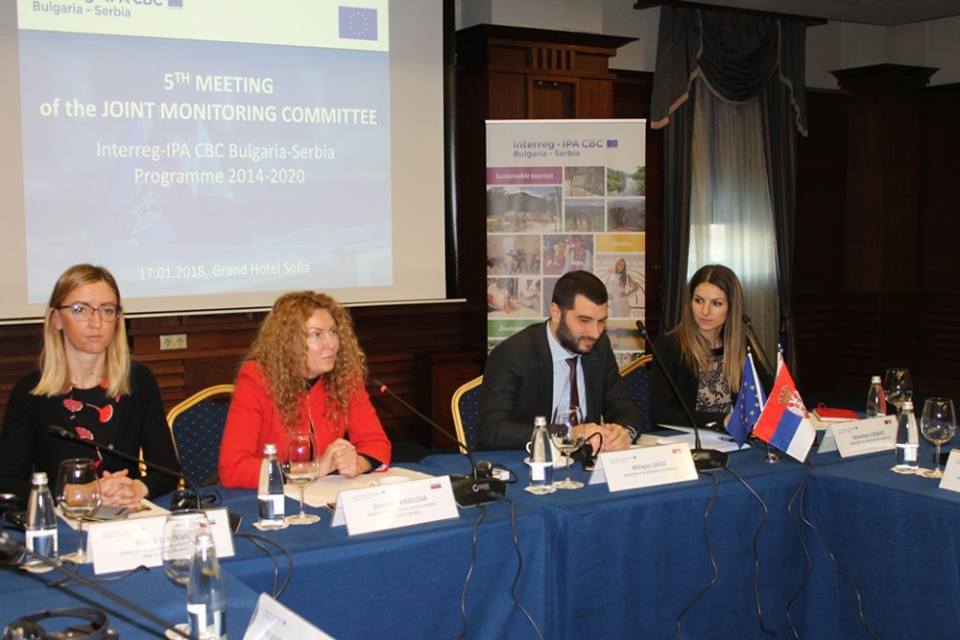 The fifth meeting of the Joint Monitoring Committee of Interreg−IPA Cross-border Cooperation Programme Bulgaria−Serbia 2014−2020 was held yesterday in Sofia. The meeting was chaired by Denitsa Nikolova, Deputy Minister of the Regional Development and Public Works of the Republic of Bulgaria and co-chaired by Mihajilo Dašić, Assistant Minister of the European Integration of the Republic of Serbia.
The JMC members reviewed and approved the following main documents:
Application package for the Second Call for Proposals, including Guidelines for Applicants and criteria for selection of operations;
Assessment rules for the Second Call for Proposals.
During the meeting, the progress in the implementation of Interreg-IPA CBC Bulgaria - Serbia Programme 2014-2020 was presented, as well as the progress in the activities for closure of Bulgaria-Serbia IPA Cross-border Programme 2007-2013.
The Joint Monitoring Committee decided that the second Call for Proposals to be published on 22 January 2018 for collecting the projects in three Priority Axes of the Program: Priority Axis 1 - Sustainable tourism, Priority Axis 2 - Youths and Priority Axis 3 - Environment.