J. Joksimović received Ambassador Jovanovski in farewell visit
16. January 2018. | Belgrade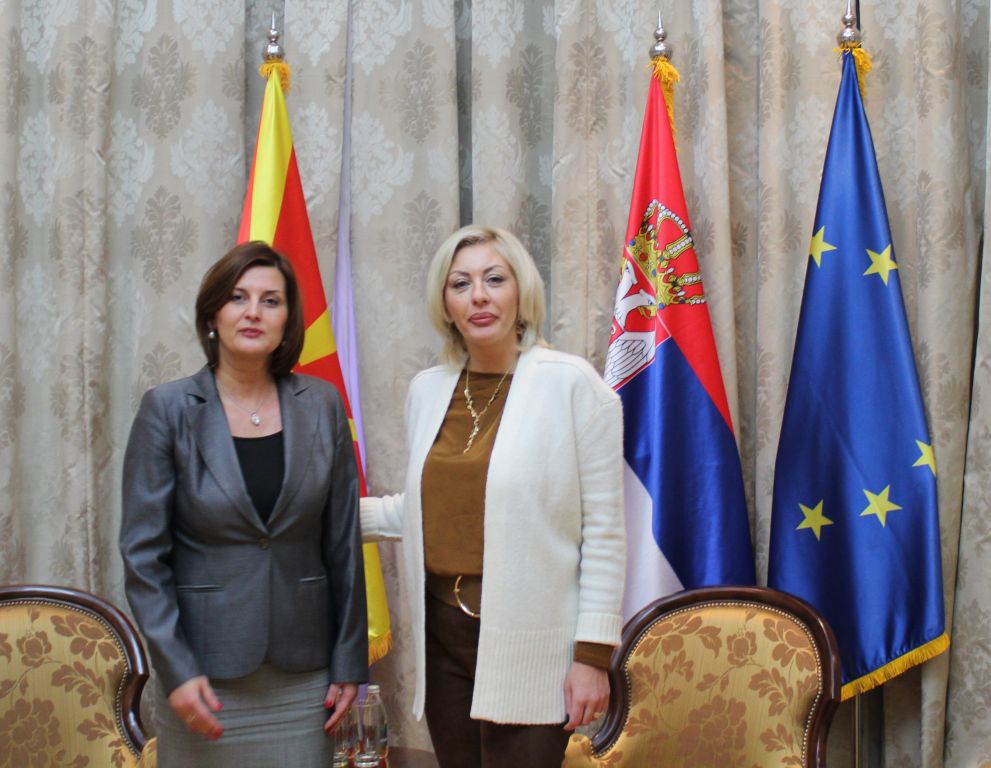 Minister of European Integration Jadranka Joksimović received today in a farewell visit Ambassador of the Republic of Macedonia Vera Jovanovski. They discussed bilateral relations, the EU accession process, cooperation between Serbia and the Republic of Macedonia in the continuation of European integration and situation in the region.
Joksimović informed Vera Jovanovski about the previous and future activities of Serbia in the European integration process. The Minister expressed Serbia's readiness to assist to Macedonia's European path through various forms of technical assistance and transfer of experience.
Ambassador Jovanovski estimated that the reforms implemented in Serbia are fruitful and that Serbia's assistance to Macedonia would be useful and significant in terms of experience.
The interlocutors emphasised the importance of establishing a cross-border cooperation programme between the two countries - it was signed in December 2017, which would further contribute to the promotion of employment and labour mobility, as well as to strengthening of social and cultural cooperation in border municipalities.
Discussing the situation in the region, Joksimović and Jovanovski pointed out that everyone should, through concrete activities, follow the principles according to which stability is a precondition of peace, cooperation, development and progress.
In addition, Minister Joksimović and Vera Jovanovski talked about the upcoming visit of the Deputy Prime Minister of Macedonia in charge of European affairs, Bujar Osmani, in late January, and the topics on the agenda.
Jadranka Joksimović wished Vera Jovanovski success in her future work and thanked her for the cooperation realised during her service in Belgrade.
Source: Tanjug