Inclusion of gender issues in the preparation of IPA programmes and projects
14. December 2017. | Aranđelovac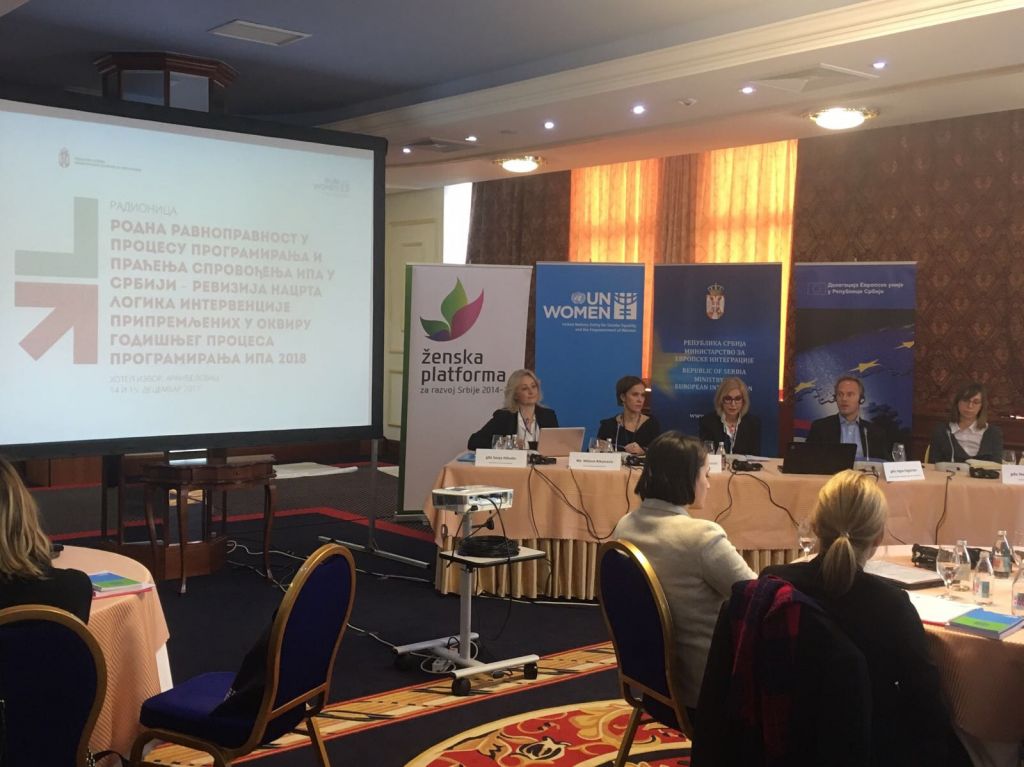 The Ministry of European Integration and the United Nations Entity for Gender Equality and the Empowerment of Women - UN WOMEN have opened today in Aranđelovac a workshop called Gender equality in the process of programming and monitoring IPA in Serbia - revision of draft intervention logic prepared within annual process of IPA programming.
This seminar is intended for employees in the Government institutions and local self-governments responsible for the implementation of IPA programmes. The workshop organisers wish to underline the importance of gender equality as one of the principal criteria under which IPA is programmed in Serbia and based on which the success of implementation of thus planned projects is assessed.
Participants of the two-day workshop will acquire practical experiences in conducting gender analysis in the areas of their work, aimed at including gender sensitive issues in documents related to developing and monitoring IPA programmes.