J. Joksimović and Bakota: Address bilateral issues through responsible dialogue
December 01 2017 | Belgrade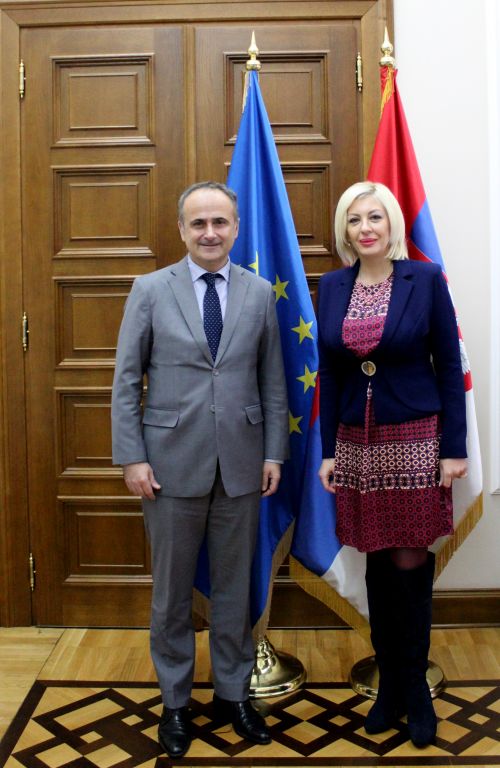 Minister of European Integration Jadranka Joksimović has estimated today in discussion with Croatian Ambassador Gordan Bakota that relations between the two countries are important for regional stability, and has stated that outstanding issues should be addressed through responsible dialogue.
She noted that negative rhetoric was harmful for good neighbourly relations, and that relations between Belgrade and Zagreb were not only important for the development of inter-country relations but they also reflected on the regional stability and development.
Joksimović expressed her expectation that Serbia would open new chapters at the next Intergovernmental Conference scheduled for mid-December, while, according to the statement from the Minister's cabinet, the two officials underlined there was capacity for cooperation between the two countries in the field of European integration.
In that sense, Serbia and Croatia can cooperate through joint projects of cross-border cooperation in boarder municipalities and through economic cooperation.
The two officials also emphasised the importance of building coexistence through realising interests of the citizens of both countries.
Among other things, Joksimović and Bakota discussed bilateral relations between the two countries, situation in the region, Serbian European integration, reforms and other important topics, as underlined in the statement.
(source: Tanjug)