J. Joksimović: The EU integration process has a solid pace
November 24 2017 | Belgrade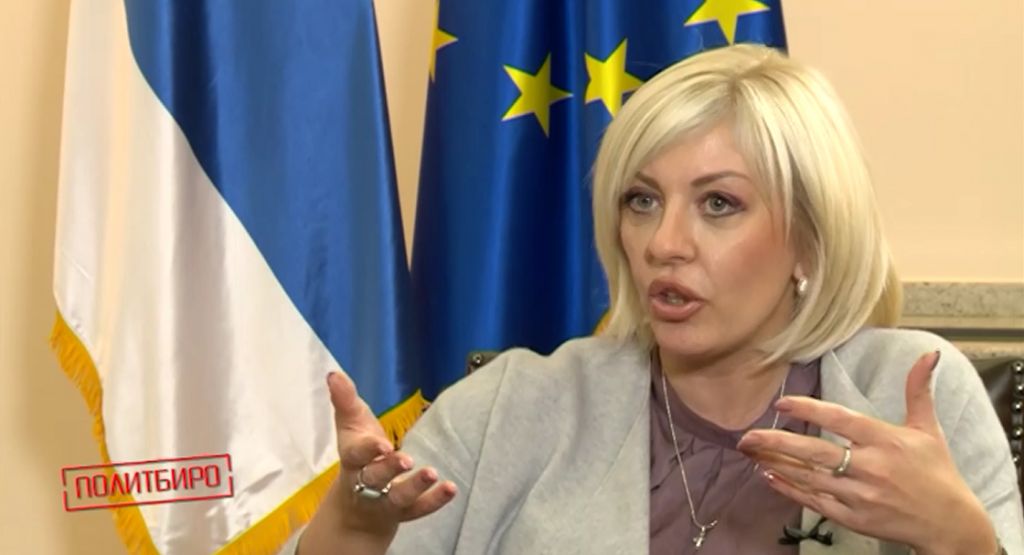 The process of accession to the European Union has a solid pace, while the European integration is accelerating and giving momentum to the process of internal reforms, said Minister of European Integration Jadranka Joksimović.

Minister Joksimović told RTV that in European integration 'process' was the key word, which did not always have constant pace, as well as that certain reforms would have waited for a long time if it weren't for the dynamics provided by the European integration.

Commenting on journalists' statement that certain countries had completed this process more quickly, Joksimović said that the environment was different and that the EU itself had experienced significant changes in the past 10 years, stressing that the process of European integration was not immune to developments in international politics. "Do not forget that everyone has long talked about the enlargement fatigue, which is nothing more than a syntagm used to explain that citizens of some EU Member States forgot about the benefits they gained from the membership in the EU and began to treat the enlargement process as a burden that would encumber their countries. This is not entirely true, because every enlargement brought benefit to the old members," Joksimović said.

When it comes to dynamics, one needs to understand the spirit of the times, the set of economic, political and other processes in the Member States. "I am not a person who believes that frustrations, which undoubtedly are part of the integration process − due to the pace and expectations, should prevail in a process that is in itself a demanding matter, yet nothing can be changed overnight. A whole series of small steps is important, and the chapters represent these steps that are undoubtedly leading us towards membership," the Minister said.

Minister Joksimović also referred to Chapter 27 on environmental standards and environmental protection, which, as she said, would not be on the agenda for some time because it is financially demanding and complicated. "This chapter requires the introduction of new and expensive standards against environmental pollution. Economy, as the largest pollutant, will be the most obligated under this chapter, which is a good way to solve the issue in a positive direction and reduce the costs by the arrival of foreign investors who already have the necessary technologies for protection against pollution," Joksimović said.

She added that waste and waste water management was one of the biggest challenges in Chapter 27, and that it would be necessary to invest several billion euros in that area. These funds should not be considered as an expense, but rather as an investment in people's health and improvement of the quality of life.

Sources: The Public Broadcasting Service of Vojvodina (television show Politbiro), Tanjug