J. Joksimović: The least has been talked about Serbia, mostly about the package of the Western Balkans
16. November 2017. | Belgrade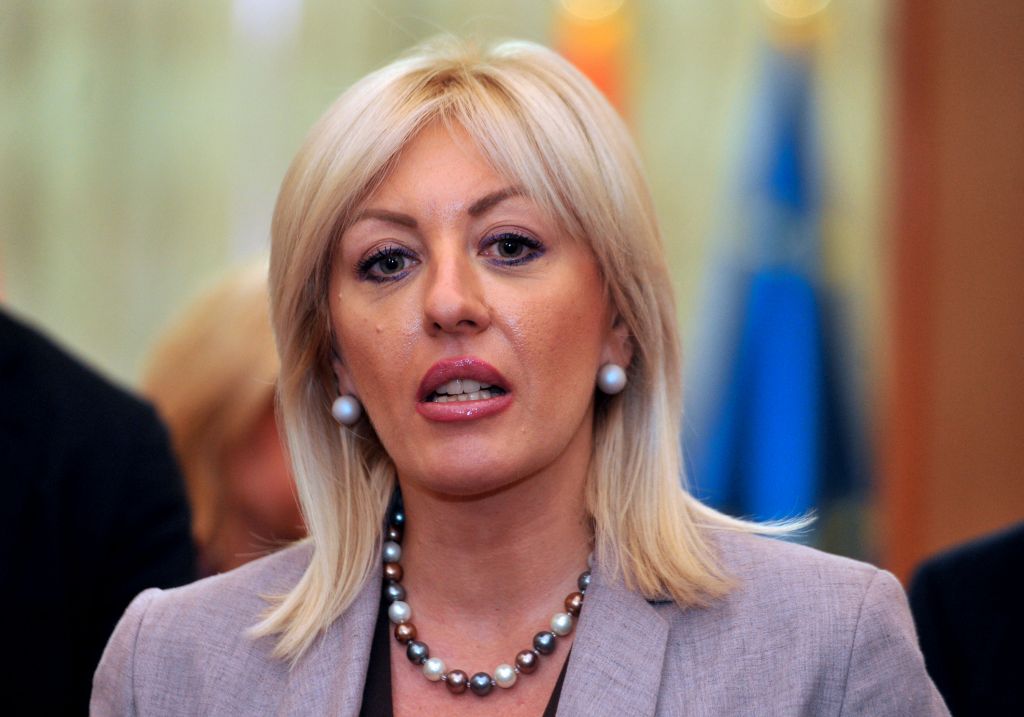 Responding to the question of Tanjug news agency, Minister of European Integration Jadranka Joksimovic said today that she was surprised by the messages sent after the EU-Serbia Stabilization and Association Council (SAA), because talks focused mostly on package arrangement of the Western Balkans, and the least on Serbia.
"So, in my opinion, and I chaired the SAA Council several times, the topic of the meeting was missed. The least has been talked about Serbia and our steps in implementing the SAA - taking into consideration all good, but also problematic aspects, the talks mostly focused on the package arrangement of the Western Balkans region and the dialogue between Belgrade and Pristina", Joksimovic said for Tanjug.
She has the impression that everyone was "uncomfortable" to mention the leadership message that came from the European Commission President Jean-Claude Juncker on the "frontrunners Serbia and Montenegro", and thus she, but also everyone else dealing with European integration in Serbia, received with great disappointment statements made by Mogherini and Hahn - that the strategy announced by Juncker for 2018 will not contain provisions on Serbia and Montenegro as the current leaders in the reform process and negotiations with the EU.
"I regret the fact that leadership capacities of the EU, emphasized by Juncker, have not been supported, because Juncker, politically noncalculating the duration of his own mandate, saw Serbia as part of the current and future leadership capacities of the EU. I have a feeling that these statements have all come down to reintroduction of the package arrangement regarding accession, which is slowing Serbia down, and that the most important criterion of the negotiations - progress on the basis of the results achieved in fulfilling the criteria, has been disregarded", Joksimovic stated.
Regarding the number of chapters that will be opened, Joksimovic said that she doesn't share the Prime Minister's opinion that it was not important whether Serbia would open one or four chapters, because opening of the chapters was and should be de facto proof that progress has been achieved in the implementation of new standards and reforms in various areas.
"This is why I expect that at least three, maybe four chapters will be opened. Anything less than three opened chapters would be a signal of slowing down of Serbia on its European path", Joksimovic believes.
(source: Tanjug)