J. Joksimović: Ambassadors should be agile, but on the right topic
06. November 2017. | Belgrade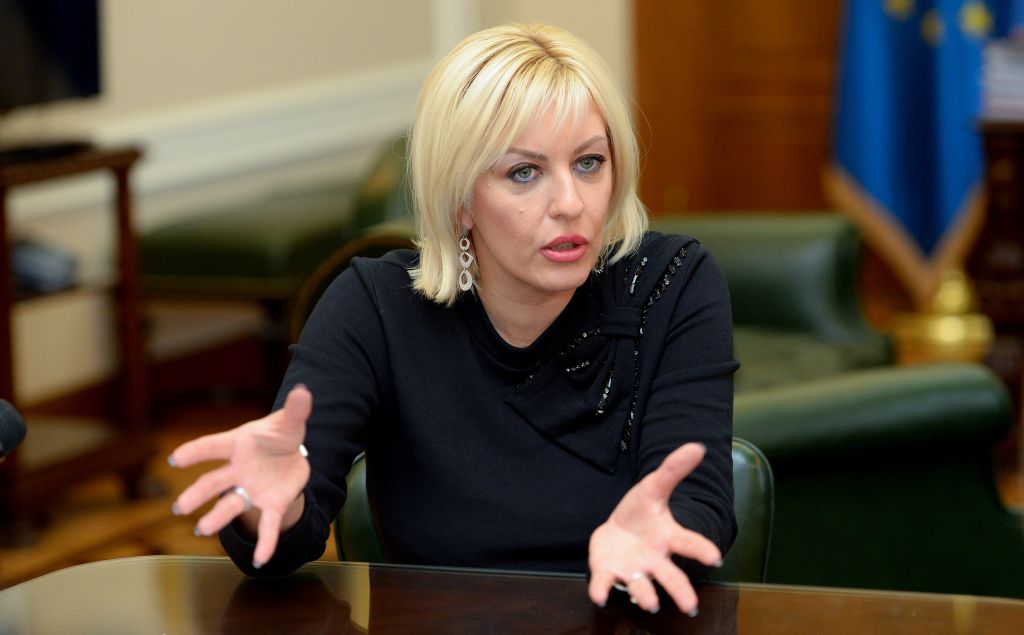 "Foreign ambassadors in our country should be agile, but on the right topic", Minister Jadranka Joksimović has pointed out and said that Serbia is not changing its foreign policy priority, which is European integration, and that it is in the interest of the country to talk to everyone.

Regarding the statements by several foreign diplomats that could be heard in the past few weeks, related to the internal affairs of Serbia, Joksimović has stated that it is first necessary to define the topic that is being discussed.

She has explained that, in some of these statements, she saw that they did not only refer to Serbia but that they were also sending bilateral messages through Serbia.

"I would like the ambassadors to Serbia who are very agile and informed, to continue to be this way, but in regard to the right topic that we are willing to define, so that we can measure our progress against it, either bilaterally or at the multilateral level" Joksimović has said for Tanjug.

Minister Joksimović has recalled the verbal construction - "Let's talk before we start communicating", underlining that this, in the best way imaginable, describes a sincere and honest position of Serbia which is trying to communicate directly with both EU members and non-EU members in order to explain its position.

"I think that it is important for us to continue in that tone, because the solution is in our hands," the Minister has said.

According to her, the role of ambassadors today is also to promote cultural and economic diplomacy at the bilateral level, and when it comes to sensitive high political issues, she points out:

"It is not good to make conclusions on the basis of media interpretation of what some ambassador has said."

"I think it is important to talk before we start to communicate through the media, especially when it comes to high political issues which, in the complicated international relations as they are today, are indeed very sensitive topics. I am not talking here about any ambassador in particular, or about any official specifically, because the message is actually addressed to everyone, and Serbia is quite honest and fair, because we have learned a lesson that being honest and sincere is the best policy" Joksimović has said adding that Serbia is not closed for communication in this regard.

According to her, it is not a practice in some other countries for ambassadors to often meet with the highest state officials.

"This is not a problem in Serbia. I do not think that this is bad, even though you will hear from some experienced diplomats referring to reciprocity that this is not always the best practice. But I think that our openness is good, and that an invitation for discussion actually speaks volumes about how much we want to be a part of some solutions, and not a part of the problem," the Minister has explained.

She has assessed that such approach is the only one possible and good for Serbia, which should take account of its best interests in the same way the diplomats who make statements take account of the interests of their own countries.
Source: Tanjug