EIPA experts present the EU Migration and Asylum Policy
06. November 2017. | Belgrade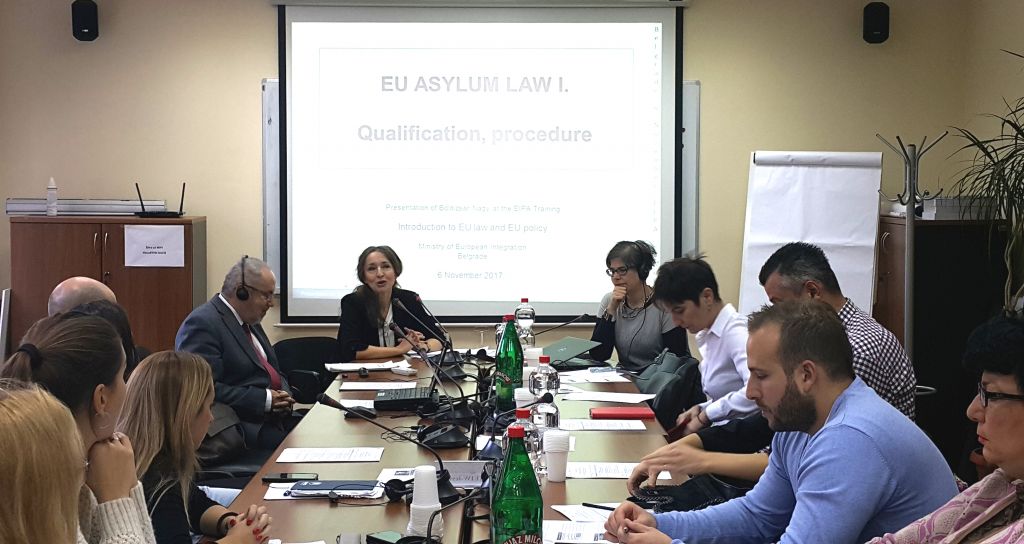 The Ministry of European Integration, in cooperation with the European Institute of Public Administration - EIPA Luxembourg and with the technical assistance of the Ministry of Foreign Affairs of Luxembourg, is organising today a seminar called EU Migration and Asylum Policy. At the two-day workshop, the participants will learn about the key principles, concepts and terminology in the field of refugee and asylum rights, created within the framework of the Common European Asylum System.
The main goal of the training is to explain the legal concept of asylum in the European Union to civil servants from institutions responsible for these issues. Experts Petra Jeney, from EIPA Luxembourg, and Boldizsár Nagy, a professor at CEU from Budapest, will present the development of the most important principles on which the asylum and refugee regulations are based in the framework of the Common European Asylum System of the European Union. Particular attention will be devoted to challenges in defining the way in which the asylum rights are guaranteed, creation of a system of admission and equal distribution of asylum seekers in the European Union, as well as between the EU and third countries.
In addition, the lecturers will explain how the issue of legal and illegal migration is regulated, as well as the border management tools developed in the EU area of freedom, security and justice. They will also talk about the latest changes in the EU immigration legislation and the EU's political responses to the migrant crisis that began in 2015, given its great impact on the future of Europe, its identity and responsibility it has in today's world.