J. Joksimović: For the first time, the lack of media freedom not mentioned for Serbia by the EP
26. October 2017. | Belgrade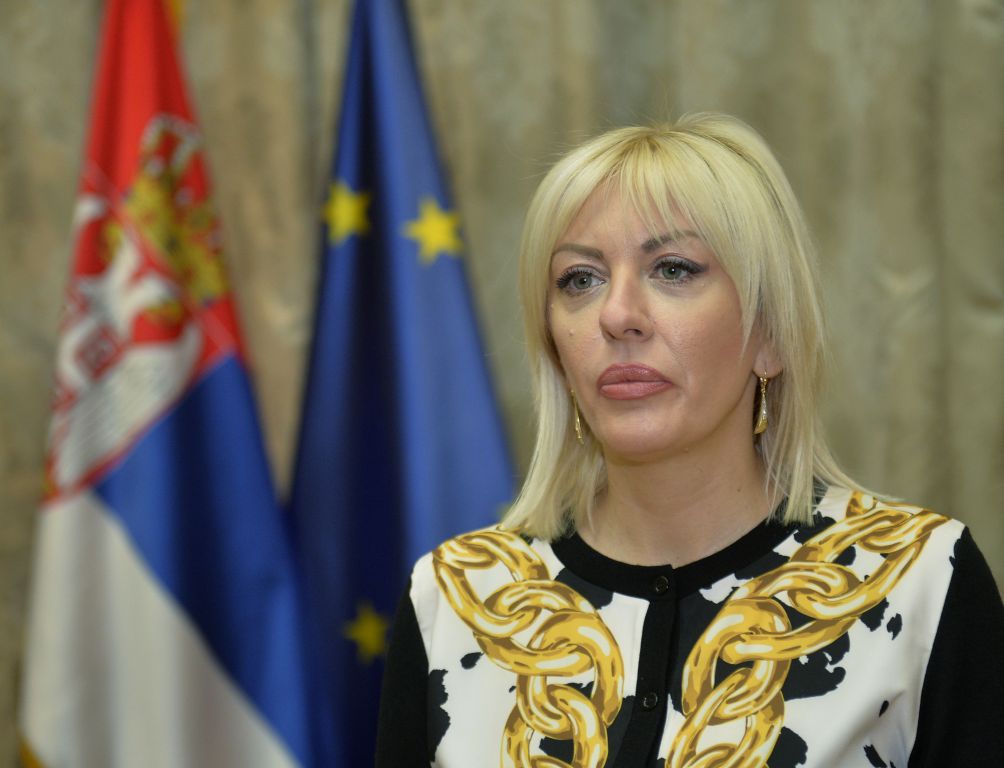 Minister of European Integration Jadranka Joksimović has said today that the European Parliament had not mentioned that Serbia had a lack of media freedom for the first time this year. "For the first time this year, the EP has not used the definition lack of media freedom, but pointed to the necessity of improving the culture and professionalism of media in Serbia, which is fundamentally different," Joksimović stated during a media debate in the Serbian Assembly.
She said that the opposition abused media freedom issues and noted that this was significant for European integration, just as important as the issue of professionalism and journalistic ethics.
"The situation of media in Serbia is far from the worst, it is actually better than many in the region, and we are perhaps even better than some EU members, however, as a candidate country, we are under greater scrutiny," Joksimović emphasised.
She has said that in the preparation of the new media strategy, the government experienced obstruction in the working group from journalists' associations that declare themselves as independent associations.
"Based on their actions, or absence of actions, I can conclude that there are different political and economic interests that do not have much to do with professionalisation," Joksimović has noted.
Joksimović stated that the media strategy should first answer what the definition of journalists and investigative journalism is, and that it is vital that representatives of media associations participate in this debate, so that bloggers and twitterers would not be set in a context of the journalistic profession one day.
"Is investigative journalism purely journalism dealing with corruption cases? Of course it should deal with the corruption of all public officials, but this also means socially and publicly responsible journalism that also drives taboo issues," Joksimović noted.
The minister has said that the criticism of the government was never controversial, however, investigative journalism in our country had become distorted.
She added that it is necessary to see how those who call themselves independent shall act in the Working Group towards those who do not support their stances.
Joksimović stated that there is a Memorandum on measures to increase the safety of journalists, and that many of the journalist associations do not want and abuse this process because they would report attacks but subsequently do not provide the necessary information.
Source: Tanjug