J. Joksimović: The Danube Strategy is a potential for regional development
18. October 2017. | Budapest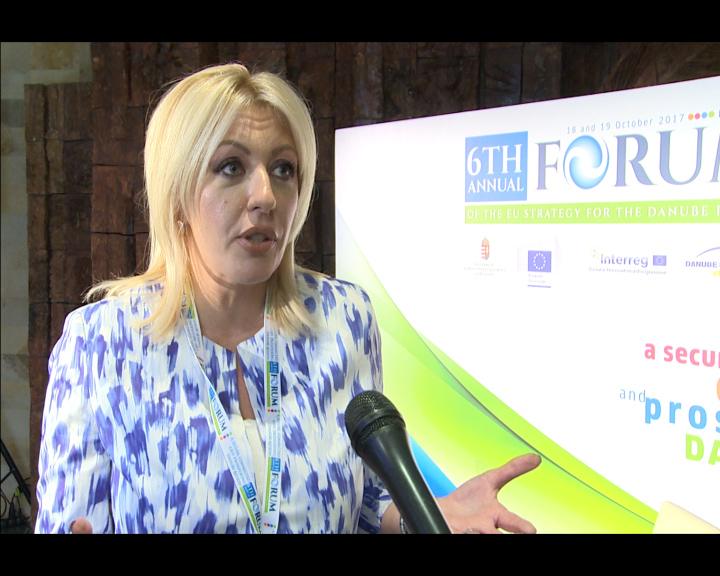 Minister of European Integration Jadranka Joksimović has said today that the Danube Strategy is one of the most important macro-strategies of the European Union.
"The Danube Strategy has multiple implications. It is not only a potential for growth, but also, as Prime Minister Viktor Orbán has pointed out well here, it actually represents a special identity of all the countries that are located in the Danube region and belong to Central and South-east Europe," Joksimović said.
Minister Joksimović, who took part in the Sixth Annual Forum of the EU Macro-Regional Strategy for the Danube Region in Budapest, deems that this is a great opportunity for Serbia to also develop that aspect of its identity within the European Union, as part of the European path since the Danube region consists of countries such as Germany, Austria, Hungary, Slovakia, Croatia and others.
"We belong here too, and I believe that it is very good that the funds are available to us, even though they are not sufficiently used, and it seems to me that the strategy is not yet sufficiently developed or used, but that we are here, present and recognized as a country which really sees the growth potential of the region we live in," Joksimović stated.
She added that this did not include just the region of the Western Balkans. "The region of South-east and Central Europe and the Danube Region are the ones where Serbia can indeed play an important part in their development and in terms of building our additional European identity," she said.
The minister concluded that this regional, interregional, and intraregional cooperation had helped build the European Union, and had helped many countries build their affiliation to the European Union.
(source: Tanjug)