Applied Nostalgia exhibition of photographs opened in Tallinn
22. September 2017. | Tallinn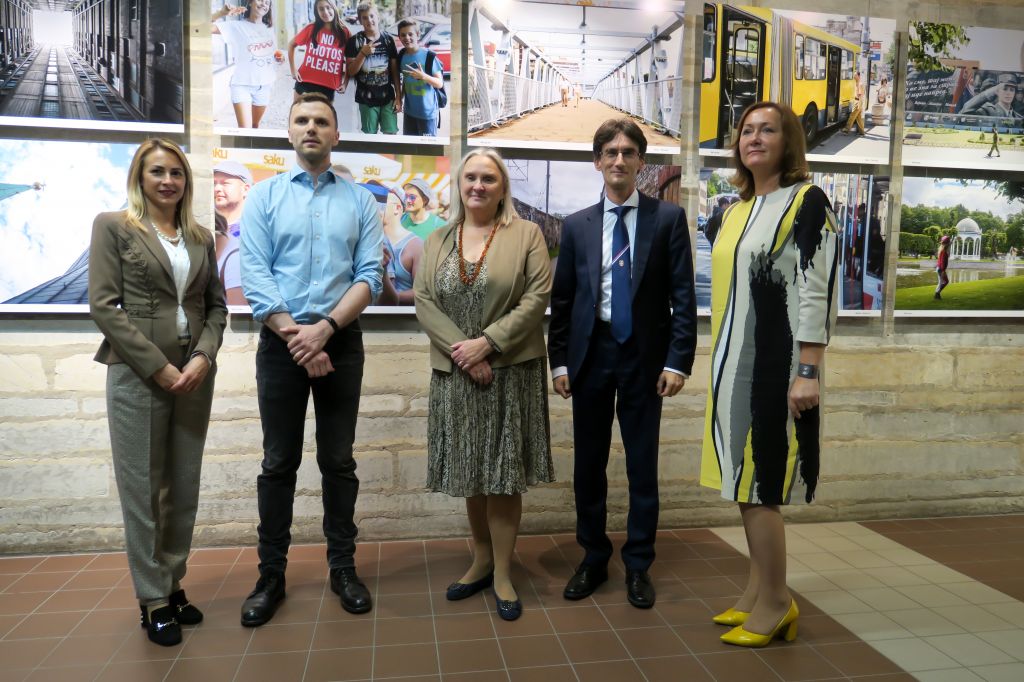 The 13th exhibition Applied Nostalgia: Serbia - Estonia was solemnly opened yesterday in Tallinn, the capital of Estonia. The exhibition was opened by Anja Rović, the State Secretary at the Ministry of European Integration, with Aino Lepik von Wirén, the Assistant Minister for European Affairs, Janne Andresoo, Director General of the National Library of Estonia, Ambassador of the Republic of Serbia to Finland Saša Obradović, and one of the authors of photographs, Rait Tuulas, also speaking at the opening ceremony.
The exhibition that was opened in the lobby of the National Library of Estonia is part of the Applied Nostalgia project and represents a series of joint exhibitions of photographs by renowned artists from Serbia and a country holding the EU Presidency. The idea of the project is that an author from Serbia visits the capital of the country holding the EU presidency and over the course of their stay takes photographs of places, events, scenes and people that remind them of Belgrade. Meanwhile, an author from the country holding the EU Presidency is staying in Belgrade taking photos of what they recognize as their own.
The exhibition in Tallinn will be open until 30 September.