Jadranka Joksimović: Serbia is committed to regional cooperation and stability
08. September 2017. | Tallinn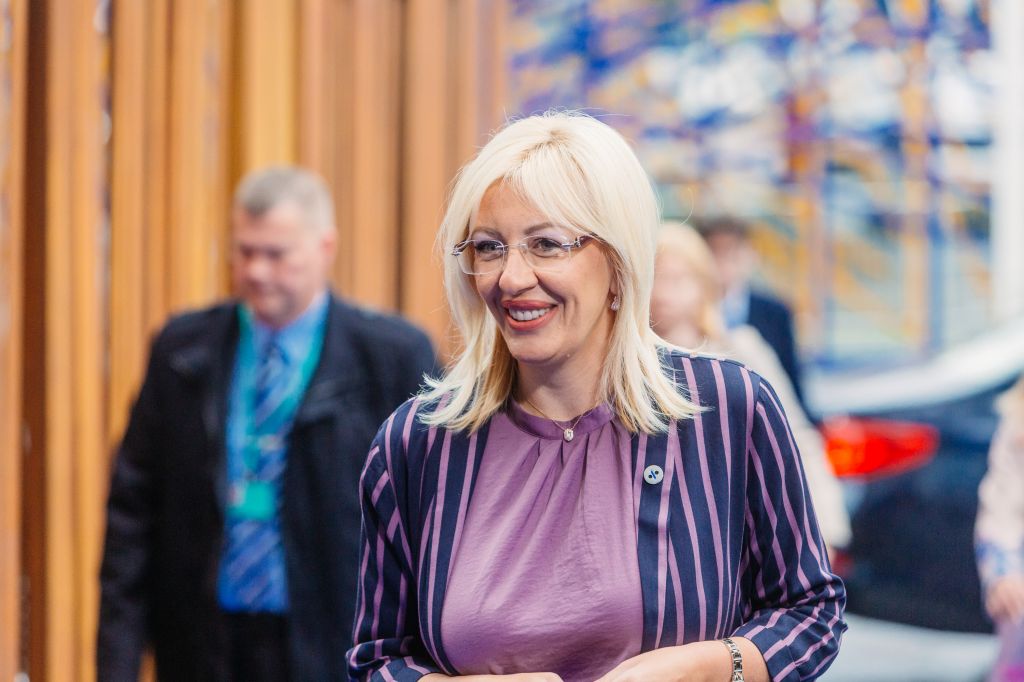 Minister of European Integration Jadranka Joksimović has said today that Serbia is committed to regional cooperation and stability in the most constructive way possible, and that it is, overall, a stable country which, compared to other countries in the region, has shown commitment, constructiveness and readiness for cooperation and dialogue even when others do not show their good will.
"I think there are some positive signals from the region, and it seems to me that all this will advance the prospects of our country, in the first place, and I believe in a positive epilogue of the opening of chapters by the end of the year, I expect that at least three chapters will be opened", Joksimović said after the meeting of the EU Foreign Affairs Council in Tallinn.
Minister Joksimović said that the second part of the meeting had been dedicated to candidate countries and their activities on their path of European integration, mentioning Hungarian Minister of Foreign Affairs (Péter) Szijjártó who, according to her, had particularly emphasised the importance of opening new chapters with Serbia and Montenegro.
"Of course, I have presented everything we have been doing in our country, not only in terms of chapters, but also in terms of overall reforms, which I believe is an important message to send - that we are doing our job. Not to mention that I have conveyed President Vučić's positive messages from yesterday's and today's extremely important visit to Sarajevo that shows that Serbia is committed to regional cooperation and stability in the most constructive way possible", said the Minister.
She expressed her belief that the messages had resonated well in Tallinn and that there was an understanding that Serbia, which was formally prepared to open new chapters, should indeed open several chapters by the end of the year.
"In any case, we are doing our job, we are ready, we are presenting Serbia in the best light possible, and, for our citizens, it is important to say that Serbia has significantly repaired its reputation and image in Europe and the world, which substantially affects our foreign policy and security position, as well as European integration", said Joksimović.
(source: Tanjug, camera: Igor Skendžić)
Četvorominutna animacija koja na popularan način predstavlja složen proces pregovora za članstvo u EU.