Refugees received packages of building material
01. September 2017. | Belgrade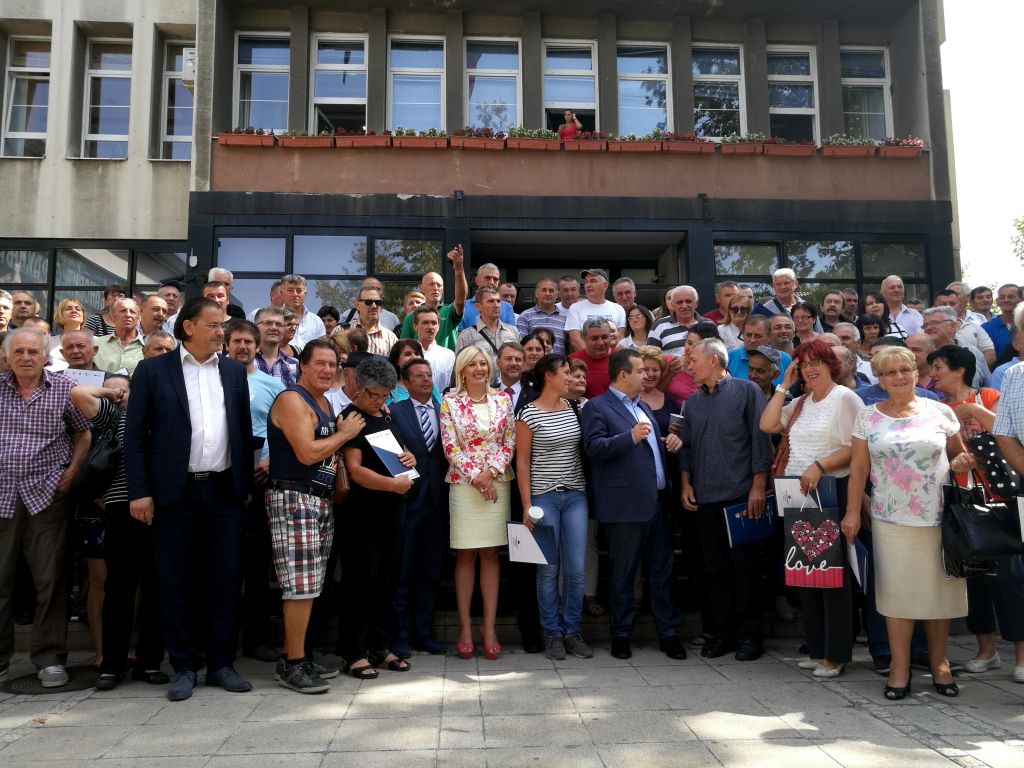 Contracts for the allocation of 302 packages of building material for refugees from Bosnia and Herzegovina and Croatia with domicile within the territory of Belgrade have been awarded today under the Regional Housing Programme (RHP).
Building material packages, worth up to EUR 9,000, within sub-project 3, totalling EUR 13.64 million, have been provided through donor funds, primarily by the European Union and the USA, within the framework of the third RHP sub-project in Serbia.
Minister of European Integration Jadranka Joksimović has pointed out that the RHP should carry a message of international community's applied humanism and the responsibility of our state to do everything in its power to make the lives of refugees, which have undoubtedly been difficult, better and easier with better prospects for the future.
She reminded that the EU knows that private property is sacred, and that this matter has never been brought into question.
"Unfortunately, you know how hard it is to gain, yet also lose what you have built and invested in. That is why the Government has, together with its partners, established a priority to secure the funds, so that within a reasonable time, we would provide you with a replacement for what you had to leave behind in your previous homes and what was taken away from you," she has said.
She has also announced that another contract would be signed very soon - the seventh RHP package - in the value of EUR 9.2 million, and has expressed her hopes that, in the coming period, this will provide the solution for the problems numerous families are facing.