Jadranka Joksimović: We are doing our job, three more chapters by the end of the year
26. August 2017. | Belgrade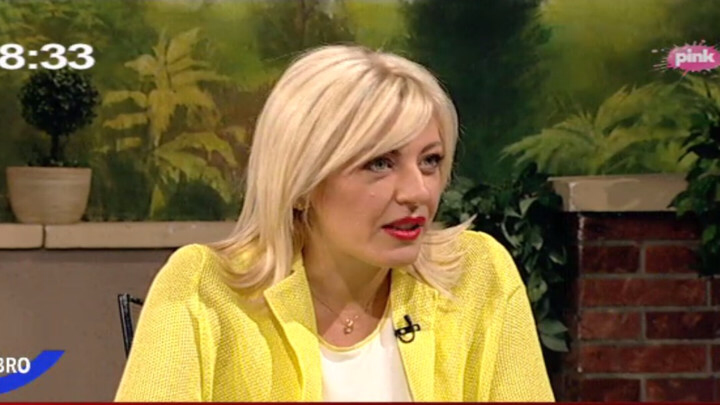 Minister of European Integration Jadranka Joksimović said today that she expected that three more chapters would be opened in the negotiations with the EU by the end of the year, and pointed out that Serbia was a serious candidate country regarded as a partner by Union.
In her appearance on RTV Pink, Minister Joksimović expressed her belief that we would open Chapter 6 - Company law, Chapter 30 - External relations, and Chapter 33 - Financial and budgetary provisions by the end of 2017.
"It remains to be seen whether this will be in October or December, within two intergovernmental conferences, or only in December. This is also a matter of procedural issues that we are working on with the European Commission," Joksimović said.
She pointed out that Chapter 6 - Company law was very important because of potential investors, with the set of economic chapters being important as well. "We are doing our job," Joksimović stressed.
Speaking about the visit of European Parliament Rapporteur David McAllister to Serbia, Joksimović said that his visit had been very positive, that it was good that he had met up with everyone in Serbia and that, based on the discussions he had had with Serbian officials, but also with the members of political opposition and non-governmental sector, he would prepare a new report in 2018.
She recalled that McAllister had been the Rapporteur for Serbia since 2014, that he had visited Serbia countless times, and that his latest visit had been wrongly perceived and experienced as if he were "some sort of envoy who came to line everyone up".
The Minister further added that McAllister had an obligation to meet up with and hear out everyone in Serbia in order to prepare a report to be accepted by the members of the European Parliament from various political groups, and that this report must be comprehensive, including reforms in the area of the rule of law, economy and political circumstances, as well as relations in the region.
"He has been doing this for years. I have known him for a very long time and we have good cooperation," Joksimović said, pointing out that McAllister was a respectable and influential politician and that, in the previous three or four years, we had gained additional attention precisely because of McAllister's reputation. She also stated that it was normal to receive criticism from time to time, because every EU candidate was under scrutiny, and that that criticism was welcome.
She said that European integration was a process, but also pointed out that the positive image Serbia had managed to regain owing to the people who mean well and want to see Serbia in the EU was even more important.
The Minister stated that everything happening in Serbia was being monitored, and that the atmosphere at the meeting between McAllister, the political opposition and the non-governmental sector showed democracy, openness and pluralism.
Joksimović said that she avoided criticising the political opposition excessively since she was a minister, but added that there was much she could say on the subject and that there would be a chance to do it in the campaign. "I would have quite a bit to say about the criticism the opposition levels at the Government with regard to European integration. It is good for everyone to express their views demonstrating that we are open to debate. We will all consider everyone's arguments when such important visits are concerned," Joksimović said.
She added that, in discussions with the representatives of foreign institutions, no one in the Serbian Government slandered their political opponents, saying that European integration did not serve that purpose.
"Try to promote the interests of your country," Joksimović said.