The Delegation of the Republic of Armenia visiting the Ministry
19. July 2017. | Belgrade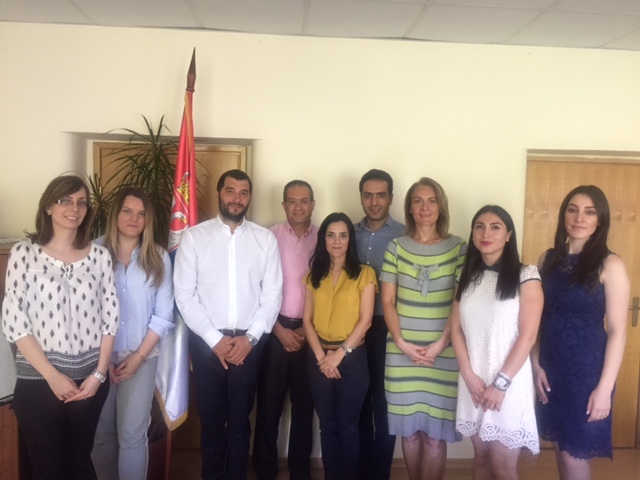 The Delegation of the Republic of Armenia has begun its three-day working visit to Serbia. The aim of the visit is to exchange experiences and present the results of the Republic of Serbia in the European integration process, with special focus on using financial support of the European Union.
Mihajilo Dašić, on behalf of the Ministry of European Integration, welcomed Armenian colleagues and presented them the course of the European integration process of our country and the main aspects of coordination of development assistance in Serbia, in particular of EU donor funds. Planning, programming, monitoring and reporting within IPA, as well as the results of the implementation of programmes of cross-border and transnational cooperation, and EU sector budget support for the implementation of public administration reform in Serbia, will be presented to the Delegation in a comprehensive three-day programme, at the Ministry of European Integration, which is hosting this event.
The guests will also have the opportunity to learn about the procedures within TAIEX and Twinning programmes in Serbia, coordination of activities related to communication of Serbia's EU accession process, and about the strategic approach to developing IPA visibility, while the representative of the Ministry of Trade, Tourism and Telecommunications and the Ministry of Justice will present successful examples from the practice of implementing EU projects.