J. Joksimović with UNOPS representatives on continued cooperation
October 11 2019 | Belgrade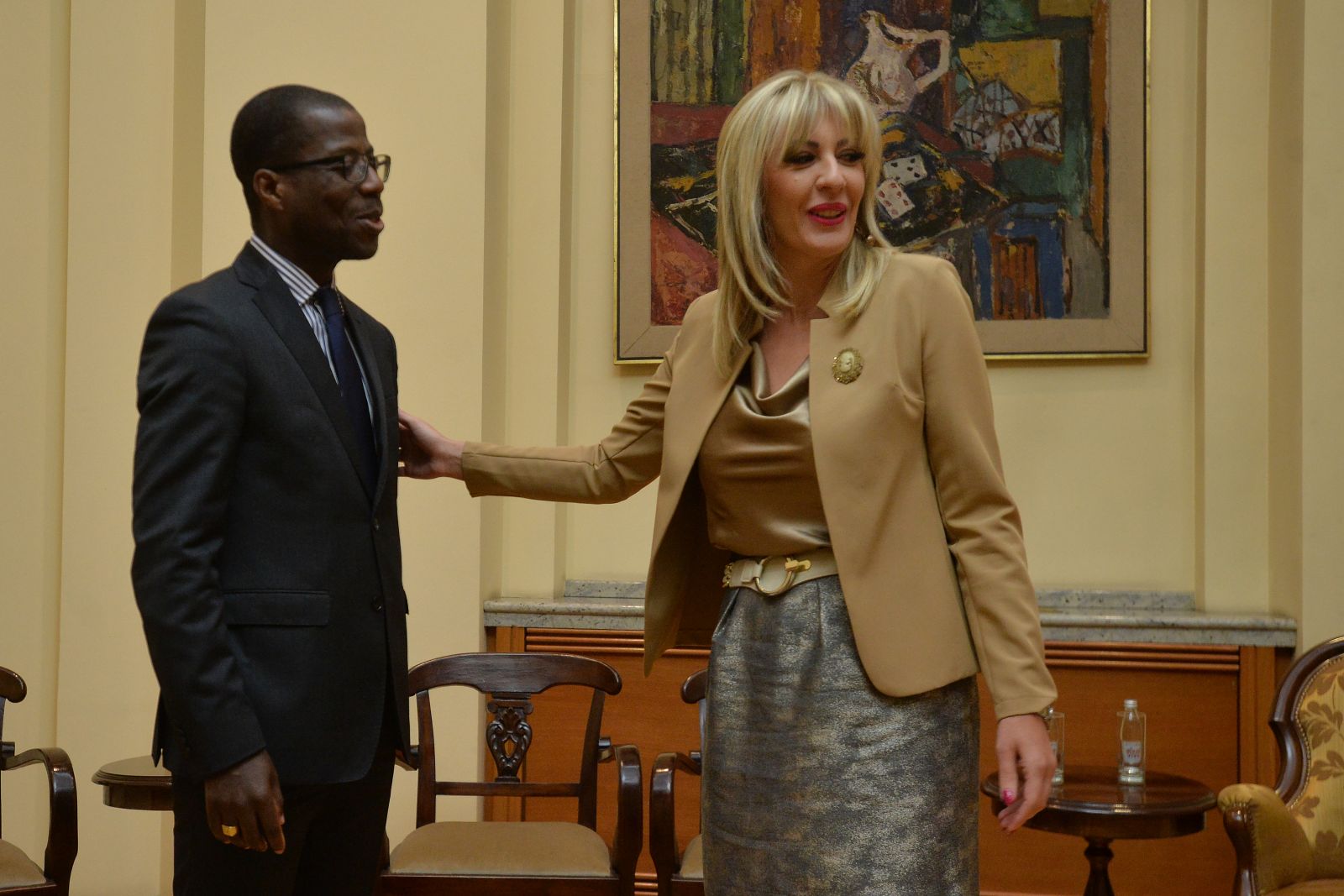 Minister of European Integration and National IPA Coordinator Jadranka Joksimović has spoken with Honoré Dainhi, Director of Regional Portfolios of the United Nations Office for Project Services (UNOPS), and Moin Karim, UNOPS Regional Director for Europe and Central Asia.
The Minister has stressed the importance of UNOPS as one of the organisations in the United Nations system for the quality implementation of development projects in Serbia, which include economic development and business support, social infrastructure and support to the most vulnerable social groups, as well as flood relief. She has particularly stressed the importance of programmes that encourage local development, such as the EU PRO programme implemented by UNOPS, which, in the past few years, has provided a large number of projects in the economic and social sphere in 99 less-developed municipalities in Serbia.
Jadranka Joksimović has stressed that Serbia's intention is to continue in this direction and to ensure local development on a sustainable basis, adding that UNOPS assistance and experience will be a significant resource in this process.
Director of Regional Portfolios of UNOPS Honoré Dainhi has confirmed that the UN institution is committed to the development of the Republic of Serbia in accordance with the UN Sustainable Development Goals, i.e. that the results achieved by Serbia in the implementation of development projects are visible and praiseworthy.
The Minister and UNOPS representatives have reached an agreement on the management of existing and future projects and programmes entrusted to UNOPS.
UNOPS has been present in Serbia since 2000 and is engaged in the implementation of projects funded by the European Union, as well as by other bilateral donors, such as Switzerland, Norway, etc. Some examples include the EU PRO programme aimed at socio-economic development of Central Serbia (EUR 25 million), Swiss PRO (EUR 6 million), Norway for you (EUR 6.25 million), Roma Community Support Programme (EUR 1.5 million), the programme of EU support for the reconstruction of roads after floods (EUR 10.47 million), etc.
Source: Tanjug